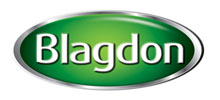 The Blagdon ethos is to arm our customers with the best tools for the job to make sure everyone can find success and enjoyment from bringing water into their garden.
Spanning ponds and equipment, treatments and water features, Blagdon seek to support fishkeepers and water gardeners in all areas, making their dreams a reality.

Making water and fish our passion
With a combined experience of well over 100 years in the hobby, pond keeping is a passion for our team not just what we do for a living! Our personal enjoyment and hands-on knowledge of this hobby is the backbone of our innovations, creating some of the most unique technologies and products in the pond and water gardening industry.
All Blagdon products are designed in the UK by a British development team and are thoroughly tested in-house at our offices in Surrey and Somerset. This way, we ensure that we know the ins and outs of every product, so we can provide the highest quality equipment to all of you.

For TRADE support or more information, visit the Support page or send a message via our Contact form, or…
Visit our brand website for further product information and general support: www.blagdonwatergardening.co.uk
Visit our socials
Direct link to Affinity Living Feature Pools

Some of the links below will take you to the Blagdon consumer website.