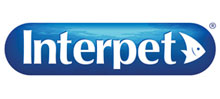 With over 65 years of experience, Interpet is one of the most established names in the aquatic industry. With a wide range of quality products for indoor aquatics, Interpet is a brand you can trust.

The Interpet offices are a hub of enthusiasm, knowledge and all-around fish geekery. With a combined experience of well over 100 years in the hobby, fishkeeping is not something left at the office. This foundation has driven the brand forwards and pushed us to keep innovating and always be one step ahead of the competition. From aquariums and filters to treatments and care products, Interpet provides everything you need for coldwater or tropical fishkeeping.
The Interpet aquarium brand was the fore father of Interpet Ltd and you can read more about the history here.

For TRADE support or more information, visit the Support page or send a message via our Contact form, or…
Visit our brand website for further product information and general support: www.interpet.co.uk
Follow our socials
Some of the links below will take you to the Interpet consumer website.