Pet Brands FAQs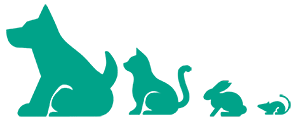 Kaytee/CritterTrail
How to choose the right cage/ habitat for your small animal
You must first decide how much space you have available for your small animal or pet bird. Once you have done this, we recommend looking at a few possible habitats you like and then checking the measurements of those you have selected. For example, if you choose a CritterTrail habitat you could then see the dimensions it provides in the item description. Then with a piece of large paper or a sheet of newspaper, cut out a section the same size as your habitat and place it in the area you will be keeping your new pet. Don't forget to make sure you also have the right food for your new pet.
Can I obtain parts for my CritterTrail?
Kaytee do not supply us with all components for all their cages. If you found the product to be damaged immediately after purchase, please refer back to your retailer.
Which accessory kit is suitable for my cage?
All the CritterTrail accessories are suitable for any CritterTrail homes. Please refer to our store locator for your nearest retailer.
Can I clean the cage in the dishwasher?
The cages should not be washed in a dishwasher. To clean, wash under warm water using a mild, non toxic detergent and rinse thoroughly. Check for wear whilst cleaning.
How do I prevent unwanted chewing?
All small pets have natural chewing instincts. We would recommend purchasing chews from our range, eg Ka-Bobs, so that your pet diverts his attention elsewhere! To prevent boredom, make sure you offer your pet a variety of different shapes and sizes. Refer to our store locator for your nearest retailer.
K&H
Outdoor and Indoor Heated Products
How can I test my pet's heated pad?
Please test the pad by placing a large pillow on top of the pad. After about 15 minutes, feel under the pillow. It will feel warm, not hot. DO NOT use an extension cord during this test. DO NOT place anything on the pad (other than the fleece cover provided) any other time. This should only be done during testing.
How do your outdoor heated pads work?
The K&H outdoor beds and pads are designed to warm to your pet's normal body temperature when he/she lies on the pad. When your pet is not on the pad, the heat will dissipate into the air and the surface temperature will vary according to the ambient air temperature. The K&H outdoor beds and pads will emit heat anytime it is plugged in. The reason the pad always emits heat is so your pet can sense that heat and will be drawn to the pad for warmth and comfort. These products are thermostatically controlled by internal thermostats. They can be left plugged in 24/7 as long as the product has been installed as per the instructions. Keep in mind that you never want to cover the pad with anything other than the K&H outdoor pad cover we offer. This cover allows the warmth to go through, whereas a blanket or any other cover will trap the heat inside the pad, which may cause a malfunction.
Does a higher wattage rating make the bed any warmer?
All of our outdoor heated pet beds will heat to 38°C (102°F), regardless of wattage. The larger the bed, the greater the wattage required to maintain this temperature.
Is it okay to place straw or wood shavings on top of my pet's heated pad?
Straw, hay, and wood shavings are all very combustible materials and we would never advise using any of those materials in conjunction with any type of electrical or heated products. Please remember not to place anything on top of a K&H outdoor bed or pad other than the cover provided.
Is it okay to place an outdoor heated bed or pad on top of my dog's current bed?
Our outdoor heated beds and pads should be placed on a flat, stable surface rather than on top of another dog bed.
What type of extension cord should I use?
MET requires that all manufacturers put the extension cord statement "Do not use with extension cord" on every item that is MET listed by UL 499 standards. This is because they cannot test every extension cord on the market in conjunction with our products for safety. Also, MET suggests that an extension cord is not recommended as a permanent fixture and should only be a temporary solution when using any electrical product. Temporary use of a UL listed cord is fine, but consult your electrician for the proper cord for your application. For more information on MET safety testing, please visit their website at www.metlabs.com.
Does the Pet Bed Warmer need to be placed inside a pet bed?
Yes, the Pet Bed Warmer should always be placed inside a pet bed. It should never be used by itself.