Celebrating over forty years of supporting pet owners, specialist grooming and care brand Mikki, has launched Doodle Scissors, an addition to their grooming range that is designed specifically to assist Poodle crossbreed owners with effective home grooming.
With many dog owners now siting finance as a reason for swopping to home grooming or extending the time between salon grooms, the new Doodle Scissors range comprises six different styles to tackle the most common areas that require thinning or trimming.
Made from 9cr grade stainless steel that offers excellent edge retention and corrosion resistance, the range features; semi-convex blades, blunted tips for added safety, a tensioner to ensure efficiency of the blades, finger holds to help maintain the correct hand position, and finger rests for comfort and control. The six scissor/thinner types available include:
Face & Paw Scissor (5.5") – perfect for trimming smaller areas whilst creating straight lines and a clean finish.
Face & Paw Thinner (5") – featuring V-shaped teeth for a better hair grip, these can be used to blend for a more forgiving cut and finish.
Straight Scissor (7") – can be used to remove bulk as well as straight clean lines.
Curved Scissor (7.5") – easy to use for following body contours and creating shape.
Single Thinning Scissor (6.5") – use for thinning the coat and blending.
Chunker Scissor (7") – featuring a flat blade to help add texture to the trim. Use to finish the groom and erase scissor marks.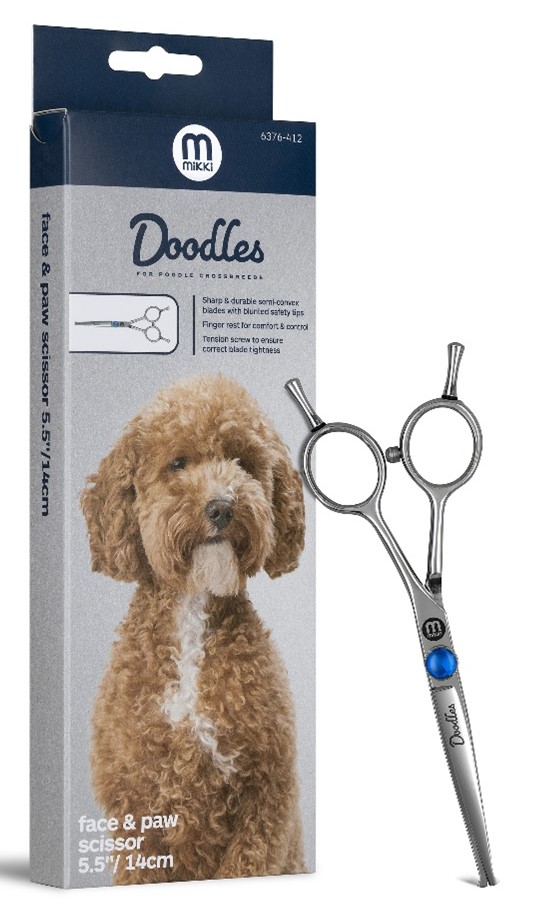 The Doodle Scissors are supplied with blade protectors, a lint free cleaning cloth, and removable finger rings. Each pair is boxed individually with multi-lingual packaging, top tips, and a scannable QR code that provides further info.
The Doodles Scissors range is available to order now via Interpet's trade website here https://trade.interpet.co.uk/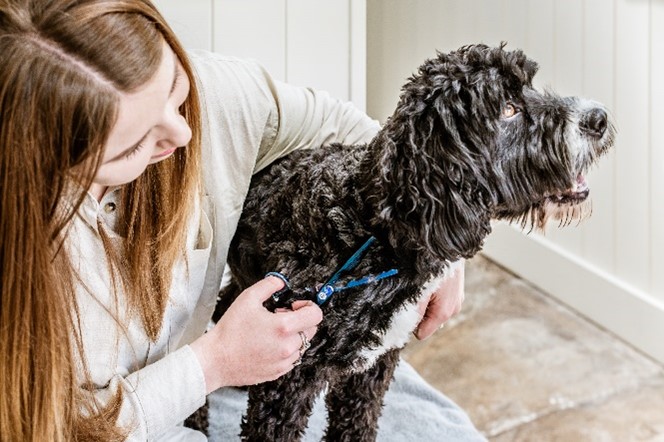 Ends.
Note to editors:
For further press information, photography, or expert quotes please contact, Alex Randell at Big Bark PR Tel: 01306 731331 E: alex@bigbarkpr.co.uk