In response to the increased demand for canine enrichment chew toys, Nylabone has expanded its UK product offering with three new products for Spring.
The first new products are additions to the Strong Chew Max range. Made from rubber this range is designed for dogs with a more determined style of chewing. The new products include a beef flavoured medium stuffable Cone that's perfect for hiding treats, and a Braided Ring that doubles up for a game of roll and fetch. Alongside promoting good chewing habits, the new products feature raised dental nubs to help to keep teeth clean whilst preventing the build-up of tartar.
The final Spring addition is a cheese beef burger flavoured Extreme Ring Chew. Available in a large size, the Ring Chew is made from Nylabone's classic durable nylon that is suitable for even the strongest of chewers. The ring shape works perfectly for tug play games whilst being easy for your dog to hold and chew.
The new products are available to order now from Interpet's trade website https://trade.interpet.co.uk/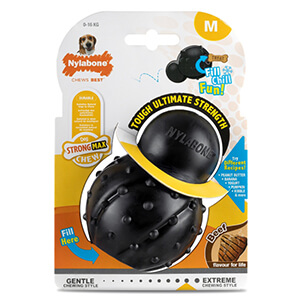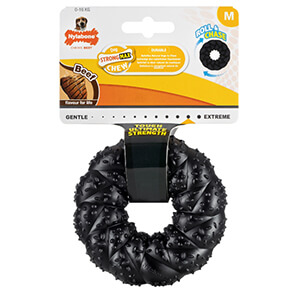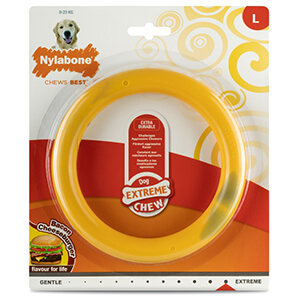 For further press information, samples, or expert comment please contact Alex Randell at Big Bark
PR E: alex@bigbarkpr.co.uk Tel: 01306 731331