Interpet Ltd. are excited to be exhibiting at Zoomark 2023 in Bologna.  You'll find us in Hall 25 – Stand C89 where our Export sales team will be pleased to welcome you.
For 2023 we are looking forward to introducing many new and exciting products, as well as presenting our great brands, such as Nylabone, Mikki, Kaytee, Aquagarden, Comfort Zone and PetLove.
Specifically, we have focus on our new recent brand additions in the form of Comfort Zone, a range that is designed to promote a happy, safe, and calming environment for cats, Aquagarden, an innovative range of outdoor pond and water gardening products and exciting new PetLove sustainable toys range.
Come and visit us on the booth and see for yourself our successful ranges. To help plan your visit and for a full flavour of what will be on display at the show, read more below: –
For a full flavour of what's new and on display at the show check out our brands below:
Nylabone – Comfort Zone – Mikki – PetLove – Kaytee – Aquagarden
________________________________________________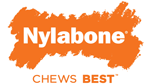 Nylabone – The iconic global pet brand that promotes healthy chewing habits and canine enrichment with a huge range of nylon and rubber chews shapes to suit all dogs.
NEW – Gourmet chew range
The new Gourmet chew range has adult and puppy options and is made from the strong nylon that Nylabone is famous for. These long lasting chews are infused with extra flavour that can be seen in the product. With flavours including delicious Bacon, Chicken and Peanut butter the intense flavours are roasted throughout the product, so the flavour goes on as long as the chew does.
Puppy Extreme, a collection of intensely flavoured nylon chews for puppies and adolescent dogs that have a more powerful bite.
Seniors – Designed with older dogs in mind is our Moderate range. Available in a wide choice of flavours and styles these chews suit those with a gentler chewing style
Enrichment – Our strong rubber range of enrichment toys help to relieve boredom and promote calmness. Available in beef and bacon flavours the cones come in several sizes, whilst the braided ring is suitable for dogs up to 16kg in weight.
Extreme – Calorie free and long lasting, our extreme range of chews will stand up to the strongest of jaws. The range comes in a variety of sizes from XS to XXL to suit all breed types and provides a safe alternative to traditional rawhide.
________________________________________________
The new Comfort Zone range is dedicated to helping cats feel safe, happy, and calm using signals that they understand. Comfort Zone drug-free calming solutions are effective in and around the home or on the go. Comfort Zone's drug free formula mimics a cat's natural pheromones, letting them know the world around him is safe. They can help reduce unwanted stress behaviours like urine marking, scratching and increased tension with other cats.
Comfort Zone calming collar – This calming pheromone collar provides continuous comfort for on-the-go cats, whether they're indoors or outdoors. By mimicking a cat's natural pheromones, the collar assists in keeping them comfortable during stressful situations, like moving, house renovations, traveling or visiting the vet.
NEW – Comfort Zone calming diffusers – Coming Soon – A simple to use diffuser that gently releases a drug-free vapor that mimics a cat's natural calming pheromones, helping a cat feel safe, happy, and calm. The diffusers are available in Euro 2 pin and UK 3 pin plug options.
________________________________________________
NEW – Mikki Doodles coats
Made with a smooth polyester-silk lining to help protect curls whilst reducing matts and tangles, Mikki's new Doodles Dog Coat range is designed to keep dogs warm, dry, and tangle-free
Top Grooming Solutions In addition to our bestselling classic soft grip range on display will be;
Doodles – designed specifically for poodle-cross coat types and their associated grooming needs, the range has been created as a three step programme with a slicker brush, Doodle comb, and Doodle de-matter. The brush and de-matter feature an ergonomic soft grip handle whilst the comb has tapered pins to enable easy entry to the coat without snagging. The products are available to purchase individually and as a brush and comb grooming kit.
Bamboo – with sustainability at its core our new planet friendly Bamboo range comprises tools for gentle grooming, shedding, and knots & tangles, perfect for the eco-conscious consumer. The range has distinctive plastic free packaging.
________________________________________________
NEW – PetLove Resploot sustainable toys – Brought to market in collaboration with well-known manufacturer RESPLOOT to create Tuffles and Cuddlers, two new collections of dog toys that are made from 100% recycled materials. With sustainability at their core, the fabric used to make the collections is made from recycled PET (plastic) bottles, whilst their filling is created from recycled polyfill. The toys are supplied with minimal packaging, the majority of which is created from recycled paper and jute.
Mighty Mutts – made from recyclable rubber, these durable shaped toys float so are perfect for beach holidays. Virtually indestructible and with a 3 year 'chew proof' guarantee they can endure even the toughest of chewers.
Nuzzle Puzzle – With enrichment and entertainment at the heart of this range, the Nuzzle Puzzle toy range is a series of fun shaped brightly coloured enrichment feeding toys, perfect for encouraging foraging and mental stimulation, they keep dogs busy and entertained.
________________________________________________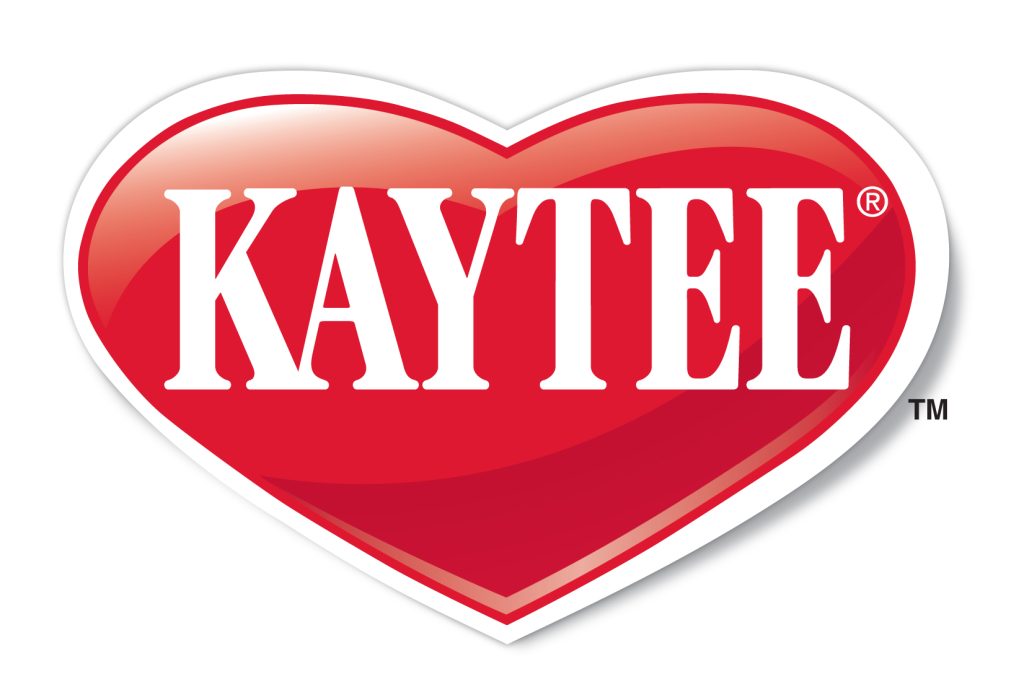 Kaytee – The home of small animal & bird.
NEW – Clean & Cosy Confetti bedding – A new edition to the successful Clean and Cosy small animal bedding range, the new Confetti bedding provides fluffy bedding with pet-safe colourful confetti pieces. It is great for nesting, playing and burrowing. The colourful confetti pieces can be unravelled by the Pet to provide fun and enrichment!
This bedding has highly effective odour control, absorbs 6 times its own weight in liquid and is 2 times more absorbent than wood shavings. It is also 99.9% dust-free for a cleaner and more hygienic cage. Small pets and their owners love it. Available in two pack sizes 24.6L and 49.2L.
________________________________________________
The Aquagarden range of quality outdoor pond and water gardening products is full of innovation and quality. All products are designed with a focus on making is it as simple and easy as possible for users to install, maintain and get the most out of their pond.
The Aquagarden range includes:
Complete Raised Window Ponds – The innovative raised window pond offers a stylish and unique water feature to any garden, patio or deck. Enjoy the sight and sound of moving water and aquatic life, day, and night all year round. They are easy to set up with no digging, easy to maintain and include a complete life support system for fish and aquatic plants.
Clean Pond Machine – These innovative simple to use UV filters help keep water clear. A complete, easy clean, foam-free pressurised pond filtration system, the Clean Pond Machine is an effective, easy-to-use filtration system that keeps your pond clean and healthy while keeping your hands clean and dry. The unique, foam-free design combines over ten years of R&D and patented features to bring you a considered product that deals with and prevents the age-old issues that come with pond-keeping. Can also be used with the Aquagarden Clean Pond Pods, which can simply be placed in the dosing chamber for clear and healthy water for fish and plants.
Inpond 5 in 1/6 in 1 range – These products offer a complete in-pond solution that includes a pump, filter, UV clarifier, LED spotlight and attractive fountain feature heads. Everything needed for a clear and healthy pond.
Energy Saver Pond Pump range – These innovative, energy saving pond pumps for filters and waterfalls provide powerful, yet economical and low maintenance design that can be adjusted to suit any pond and season. At a time when energy costs are a concern, these pumps have flexible power usage control and display. With the touch of a button the user can stop, start, increase, or decrease power and flow, thereby allowing for optimum performance and maximum energy saving.
Clean Pond Pods – Quick and easy to use, the pond pods have been formulated to contain a 5-in-1 water treatment that tackles the most common pond problems. Effectively reduces sludge and filter cleaning, stabilizes pH, makes tap water safe and helps keep aquatic plants healthy. They are available in 3 pack sizes 6, 12 or 24 and can be used with the Clean Pond Machine dosing chamber, direct to pond or with other filter systems.
________________________________________________
We look forward to welcoming you at the show.